The availability of our GOS breeding stock and feeders change often. To ensure you establish a place in line for your desired animals, we accept deposits/payment to (billtheiss3458@yahoo.com) through PayPal.
Purchasing our breeders includes vaccination and registration, plus the required veterinary health certificate if crossing state lines.
Our feeders are often spoken for prior to birth. If interested in growing out your own pork, reach out to us directly to discuss availability.
We vaccinate our breeding stock on a semi-annual basis with Farrowsure Gold B and piglets as recommended with Novartis Rhini-shield TX4 when young and wean piglets at 8 weeks.
Our breeding sows are:
Dianna, a 50% UK2 Star Antoinette line.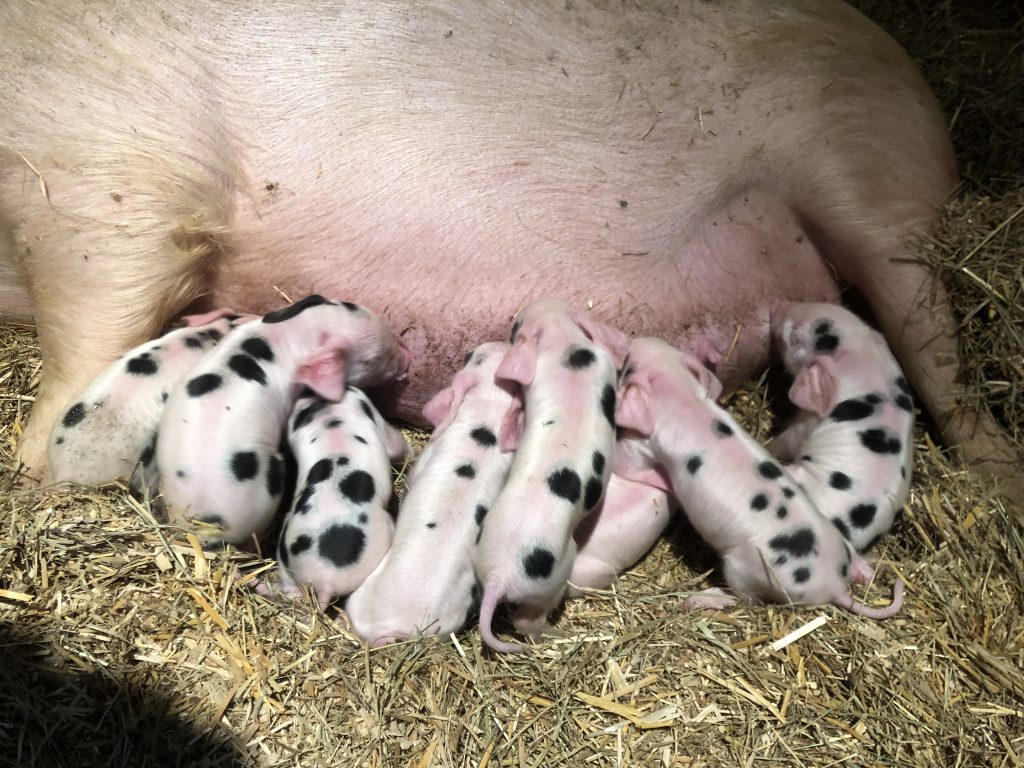 Maggie, 50% UK2 Countess line.
Wendi our purebred UK2 Muriel that is progeny from our first UK2 breeding pair Casper & Spirit.